The Sunday of the Last Judgment
Prologue to the Great Lent
The Church offers us five Sundays that help us enter the frame of mind we need for the "joy-creating sorrow" of the Great Lent:
The Sunday of the Last Judgment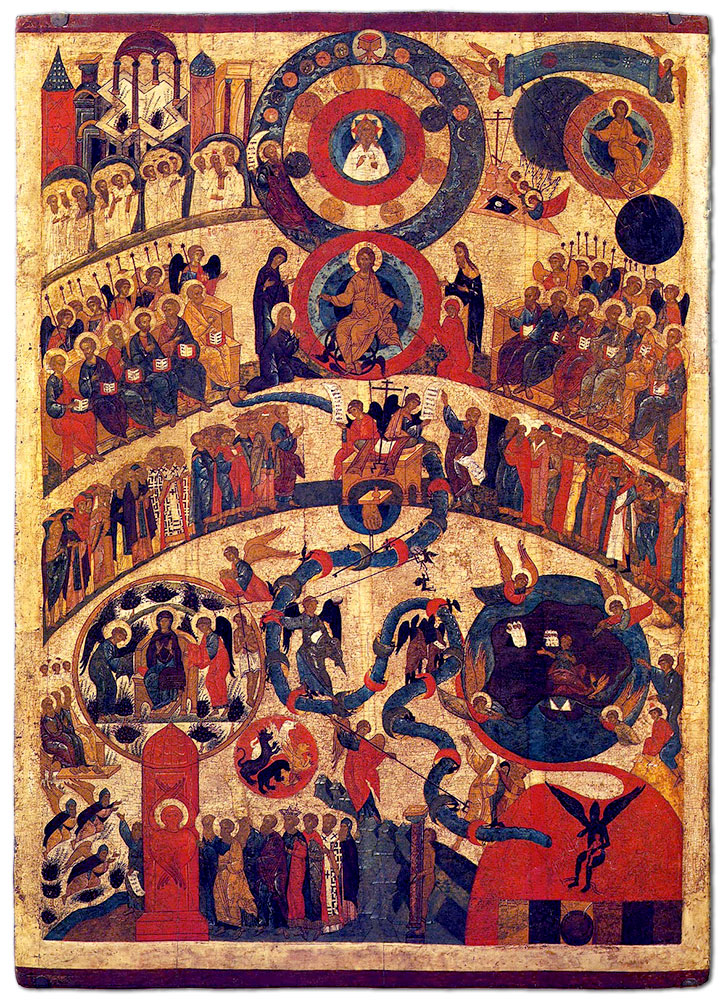 This Sunday is that of the Last Judgment. It is also the last day of Meatfare until Pascha.
From the Synaxarion of the Lenten Triodion and Pentecostarion:
On this day we commemorate the Second Coming of our Lord Jesus Christ, the righteous Judge.

The most-godly Fathers placed the present commemoration of the Second Coming of Christ after the two parables of the preceding Sundays so that no one, having learned of God's love for mankind, might lead a life of negligence, saying to himself, "God loves mankind, and when I finally cease sinning, everything will go easily."

Hence, they appointed the remembrance of that fearful day in order to frighten the negligent with the thoughts of death and the anticipation of the future torments and rouse them to the acquisition of virtue so that they will not merely trust in God's love for man but also bear in mind that He is a just Judge who rewards everyone according to his deeds...
Metropolitan Kallistos Ware, in his writings in the Lenten Triodion, wrote, "The two past Sundays spoke to us of God's patience and limitless compassion, of His readiness to accept every sinner who returns to Him. On this third Sunday, we are powerfully reminded of a complementary truth: no one is so patient and so merciful as God, but even He does not forgive those who do not repent. . . 'Behold the goodness and severity of God' (Rom. 11:22)"
From the service of Matins:
Let us make haste before it is too late; let us lament, let us be reconciled to God before the end comes. For fearful is the judgment at which all of us shall stand naked.
Turn back, wretched soul, and lament, before the fair-ground of life comes to an end, before the Lord shuts the door of the bridal chamber.
When the trial takes place and the books recording all our acts are opened, what shalt thou do, O miserable soul? What answer shalt thou make before the judgment-seat, for thou hast no fruits of righteousness to offer Christ thy saviour.
I hear the lamentation of the rich man in the flames of torment, and in my misery I weep and wail, for I deserve the same condemnation. Therefore I entreat Thee: Have mercy on me, Saviour of the world, at the time of judgment.
Consider well, my soul: doest thou fast? Then despise not thy neighbor. Dost thou abstain from food? Condemn not thy brother, lest thou be sent away into the fire, there to burn as wax. But may Christ lead thee without stumbling into His Kingdom.