Pascha 2023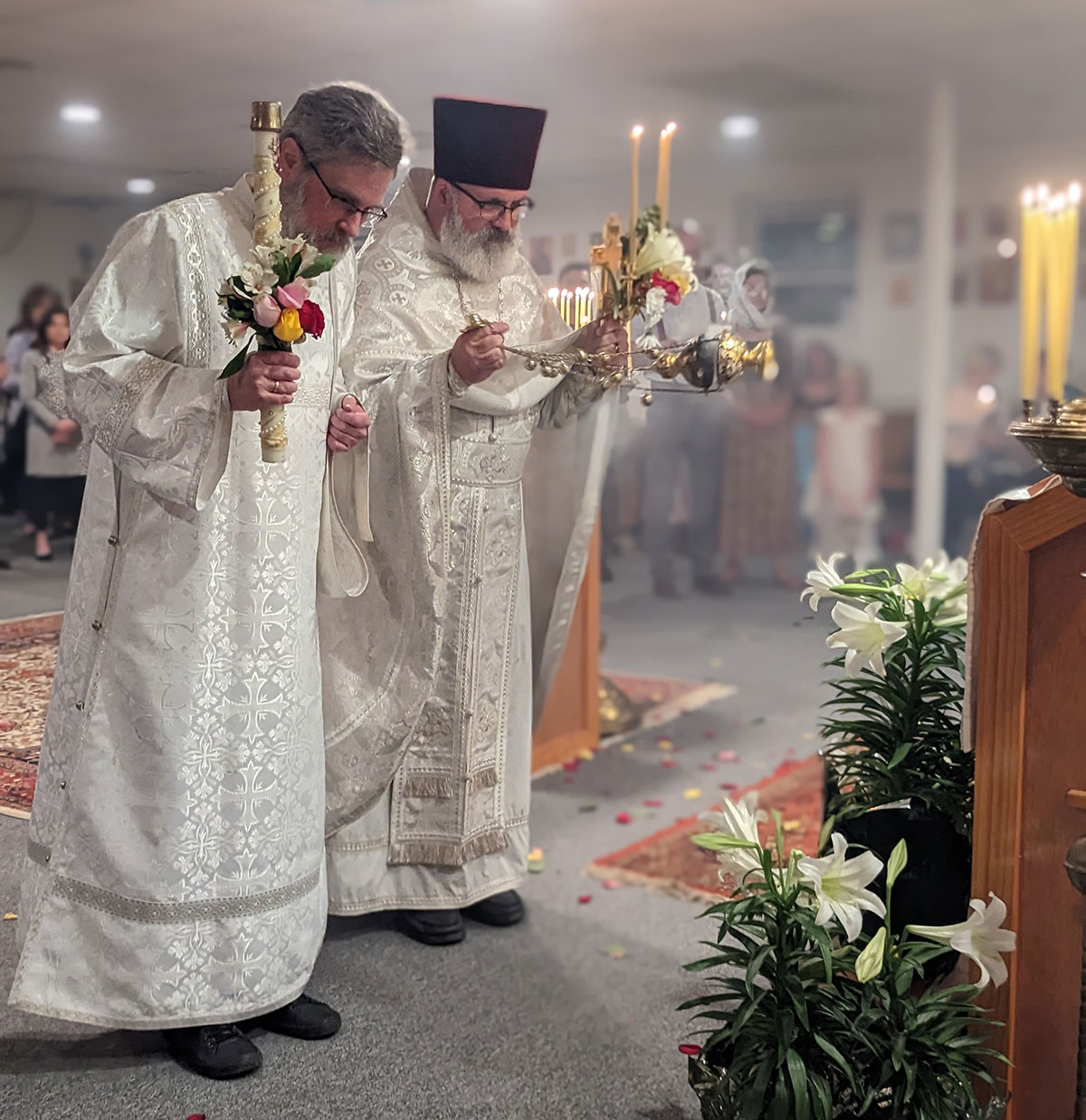 (Please excuse some audio issues from the highlights video above made from the streaming video on Pascha.)
After the long "joy-creating sorrow" of Lent, and walking with Jesus through His saving Passion in Holy Week, the celebration of the Resurrection of our Lord and Savior Jesus Christ in Holy Pascha was truly joyful! We all were singing, and shouting "Christ is risen -- Truly He is risen!" in many languages, in our temple strewn with fragramt rose petals and bay leaves. And after the services, joyful celebrations and felowship continued as we broke the fast together and shared our feasts till 4:00 in the morning and beyond.
Many thanks to Valerie Waegerle for these lovely photos!
New! We now have a few more photos from Kathy Murphy -- many thanks!