A Parish Photo by our New Church!
And an Evening Prayer Service.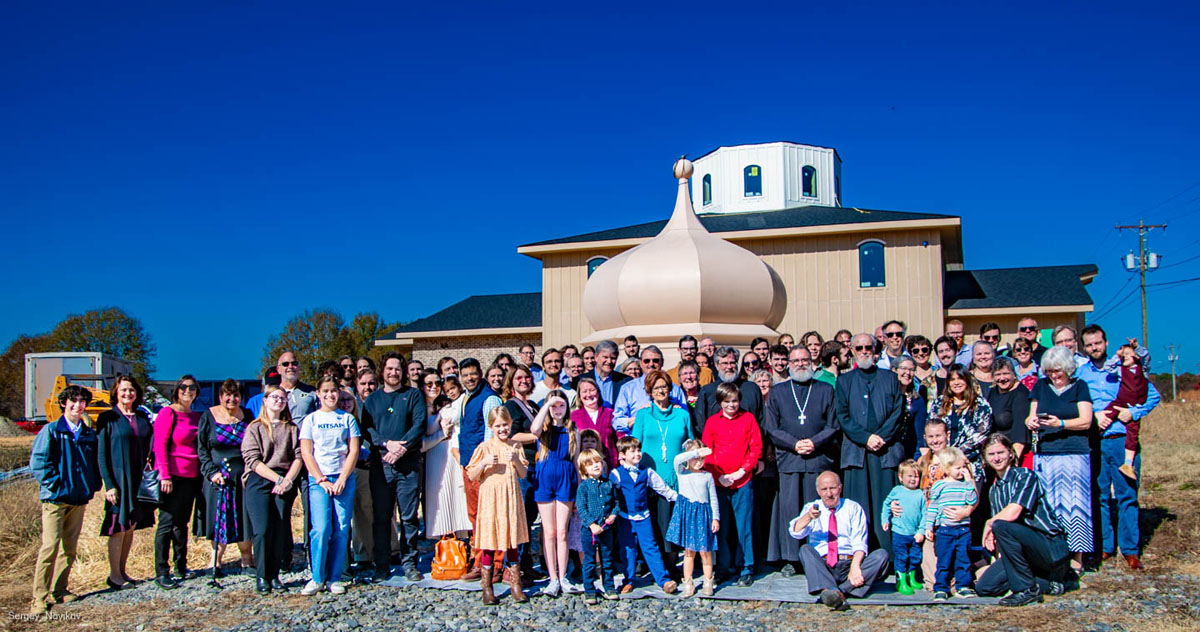 After the Divine Liturgy on Sunday, we gathered by our new church building where Sergey took a lovely group photograph!
Many thanks to Sergey for these lovely photographs!
After the photograph was taken, many gathered in the new church building to see the latest work that has been done, and broke into song, singing the Troparion to the Cross. The echoing reverberations of singing in our new church were a joy to hear! Father Christopher captured a few moments of it on video:
The first seven photos below (with a clear sky) are from Sunday. Sergey also took more photographs after our weekly prayers at the property on Friday, notably including the new installation of the kitchen in our parish hall!