Continued Work on the Sheet Rock, and the Outside and Inside of Our New Church and Parish Hall!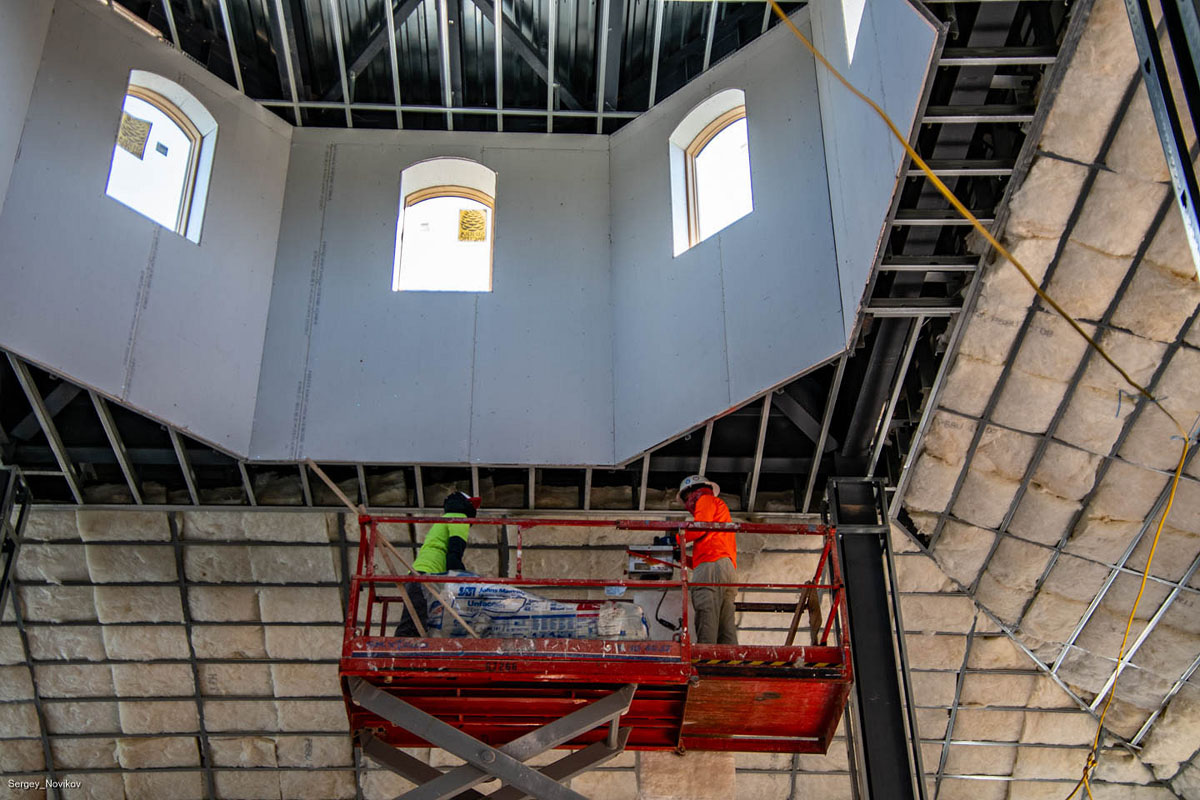 The sheeet rock continues to fill out the interior of our new church, and the outside is also more and more complete! The final color of the outside will be lighter, but it is exciting to see our structure looking more and more like a church!
Many thanks to Sergey for these wonderful photographs!