Low-Voltage Wiring Completed by Parishioners! Brick Work Continues, Much Interior Work, Parish Hall Exterior, and More!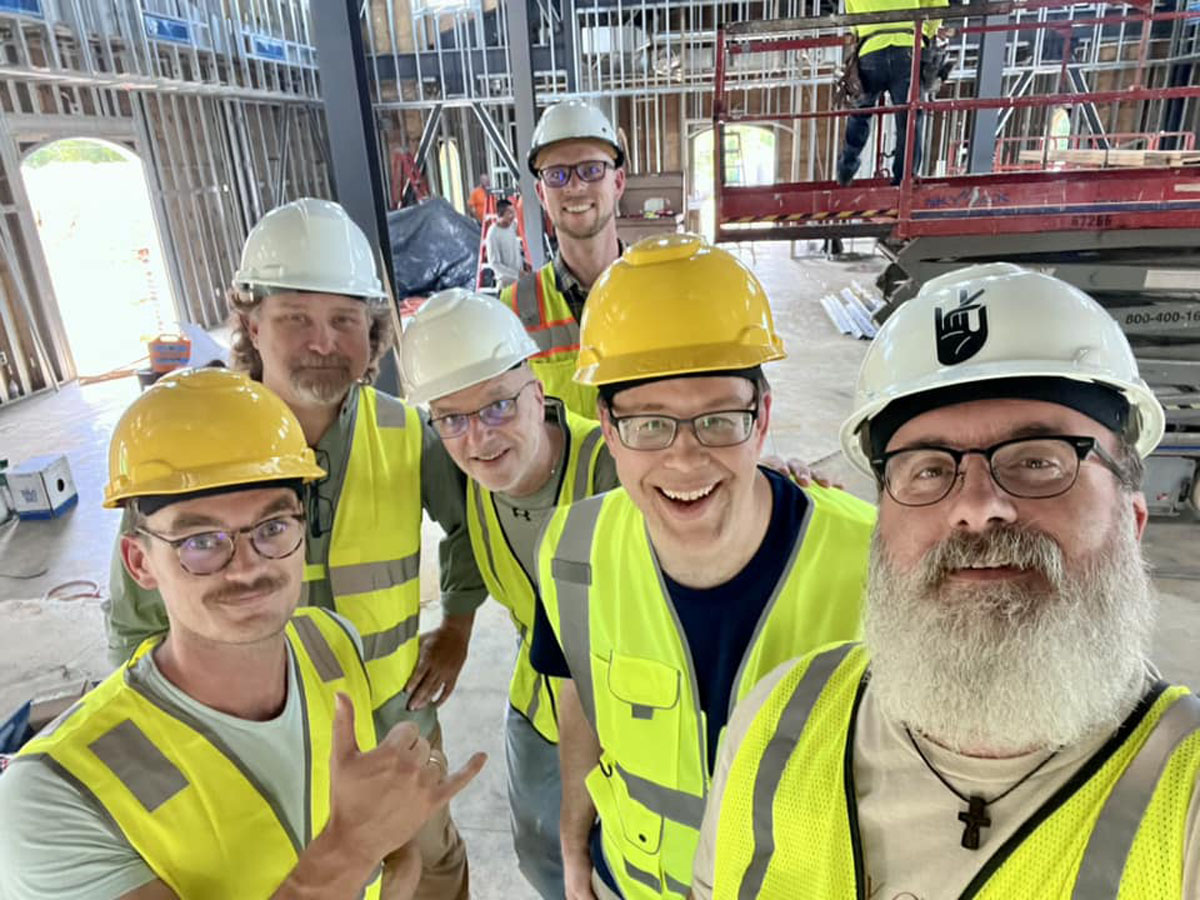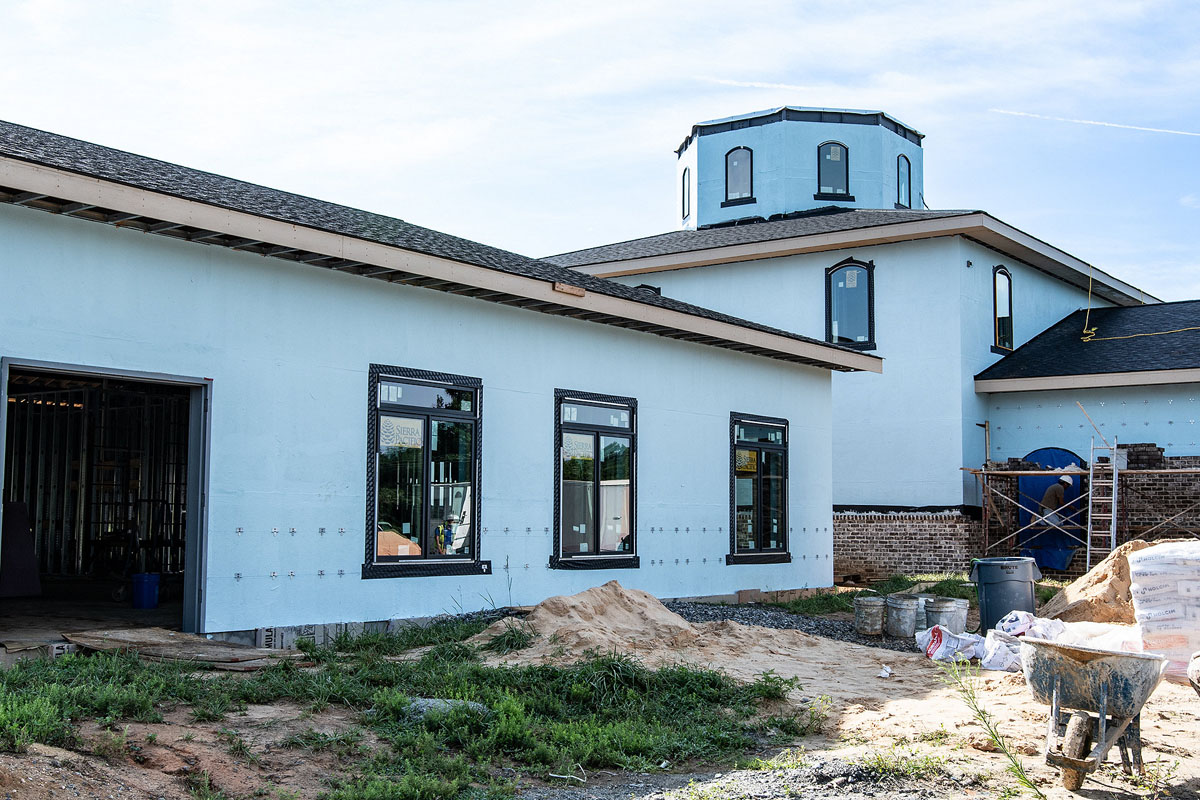 We had a small crew of Holy Cross parishioners running low-voltage wiring this week. Special thanks to Justin and Steve for their expert knowledge and direction.
Brick work continues on our church building, as well as much interior work. The Parish Hall exterior is much more complete.
Many thanks to Sergey and other photographer(s) for their wonderful photographs documenting the building of our church!