Pascha Photos
Shortly Before Midnight...
The Midnight Office ("Nocturnes") service begins at 11:30PM on Holy Saturday evening. Aside from the flash for the photos, the church is in darkness at this time, and then the Light of Christ comes, seen as candle-light from the Altar, entering our world through the Royal Doors.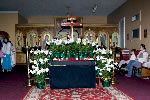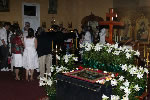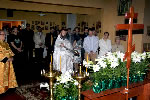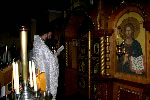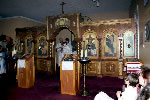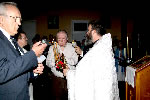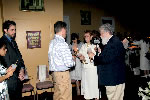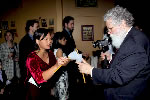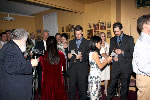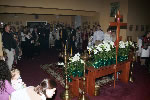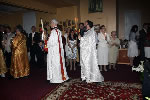 The Procession continues outside, around the church 3 times.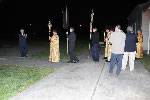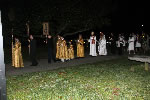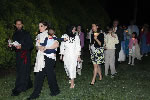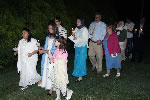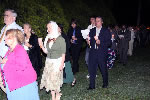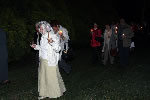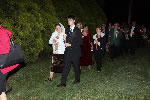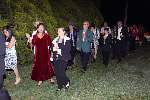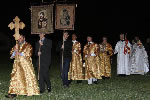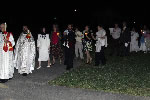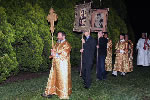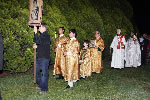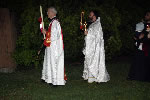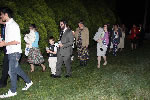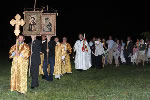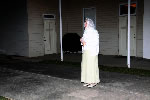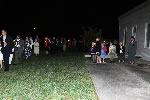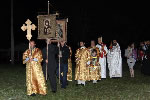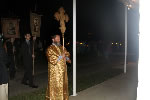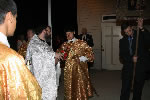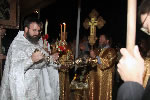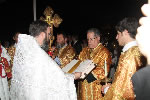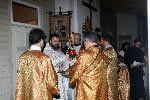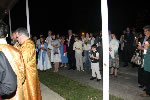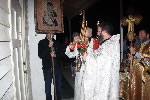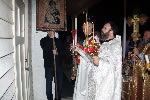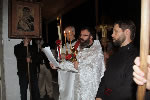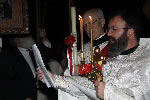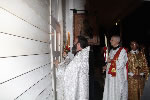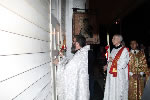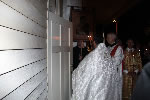 The Divine Services of Pascha Continue Indoors.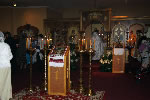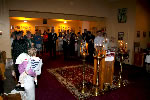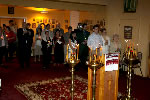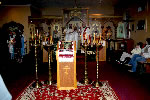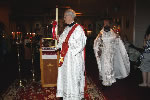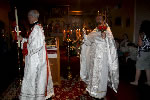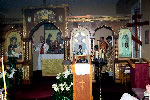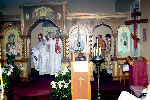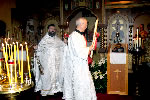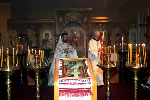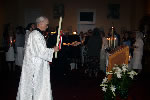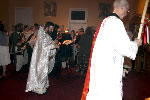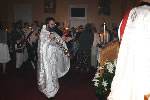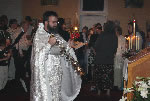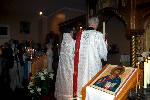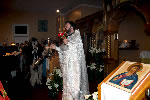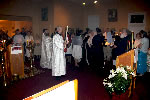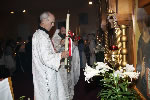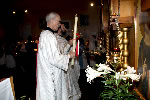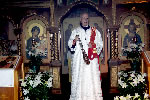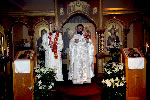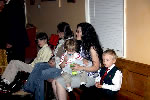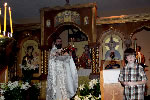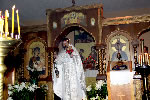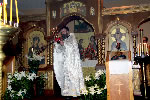 The Gospel is Read in Many Lanuages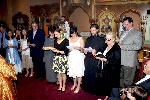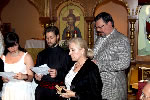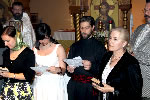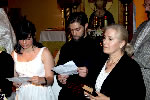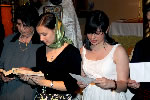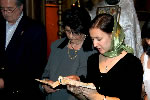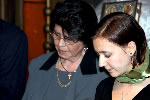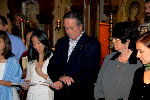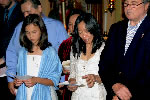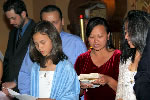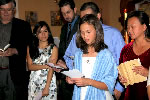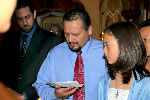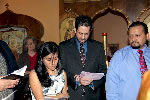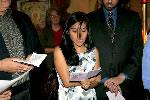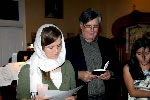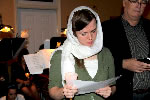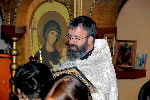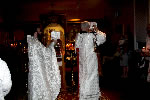 The Artos is Blessed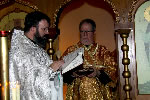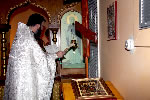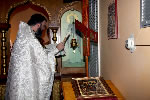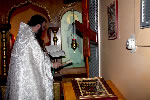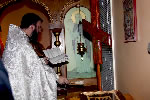 The Blessing at the End of the Paschal Divine Liturgy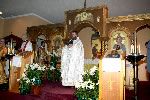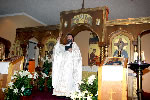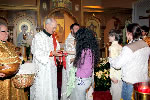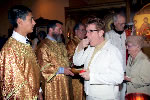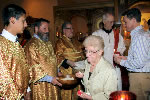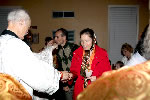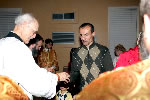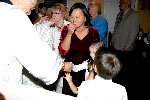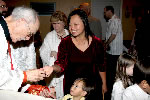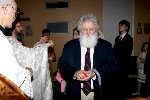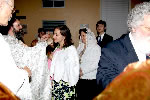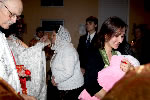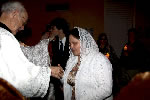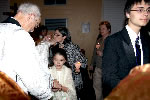 The Blessing of the Baskets, and the Festive Break-Fast Meal