Photos from Bishop Mark's Visit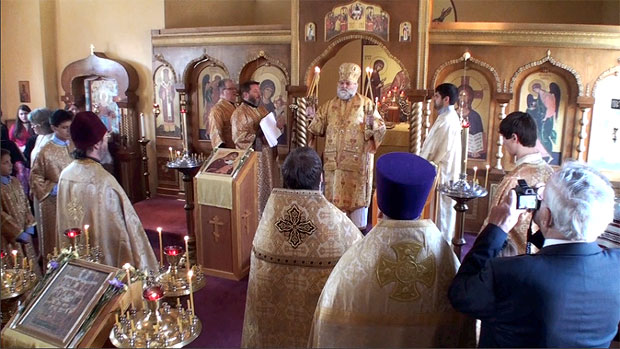 On Friday Evening, Bishop Mark gave a Public lecture, entitled "Stillness in a Frenzied World: Wisdom From the Ancient Church" at New Garden Friends Meeting. The Holy Cross Choir sang 3 hymns relevant to the talk and the approaching Lenten season before his talk. We now have a video of the choir singing, and we will hope to offer excerpts of Bishop Mark's talk soon.
Vladyka Mark met with the Holy Cross Parish Council for breakfast and discussion of issues relevant to Church and Parish.
We have videos of the Hierarchal Divine Liturgy, and we now have many photos of the service as well. (Many thanks to those who took photos and generously shared them with us all!)
We have photos of the festive Banquet Luncheon for Bishop Mark below.
¦