We Are Building a New Church!
We have been happy and grateful to God for the building we have been leasing since 2006, but with His blessings, our church has grown, and we have become too crowded in our temporary home. With God's help, we will build a new church, and we expect actual construction to begin this year, 2018!
This page will log our progress, with the beginning of our story at the bottom, and the most recent post at the top, just below:

---
Second Meeting with Our Builder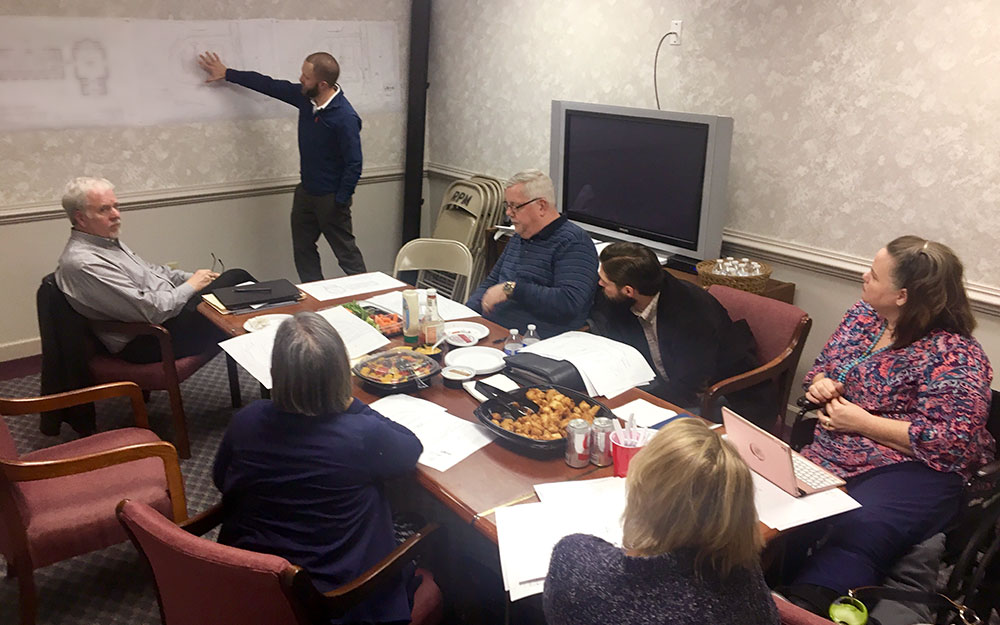 On January 9 we met again with our builder and reviewed progress so far, tentative aspects of designs, meetings with the city of Kernersville, etc..
First Meeting with Our Builder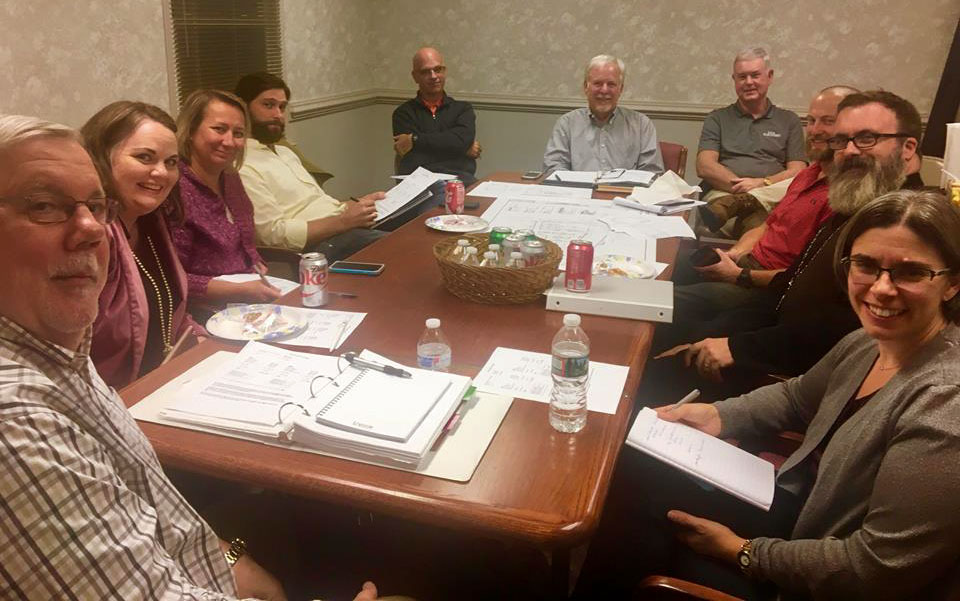 After so many years of hoping, researching, planning, preparing and praying, On November 2, 2017, at last we had our first meeting with the builders, initiating the actual path toward building our new church – we hope to begin actual construction this year!
Our New Church's Story Begins:
Our parish was established to be a beacon of Holy Orthodoxy, offering English-language services to all people of all origins in the Piedmont Triad area of North Carolina. God has blessed this mission! From an initial group of 25 people, we have grown to 100+ people attending Divine Liturgy. We provide classes for inquirers and catechumens, and have baptized and chrismated many dozens of new members of the faithful since our founding. Our flourishing church school and youth group help our children grow in fellowship, service, and love of their faith. We have a large number of children who benefit from our educational and social activities, including our new youth group for teens. We continue to see new folks arrive and engage in all areas of parish life. By the grace of God, "... the Lord added to their number day by day" (Acts 2:47).
We have been very happy and grateful for the building we began leasing in 2006, but as the parish has grown, the need for space has become increasingly pressing. Being crowded is a blessing, but also a persistent inconvenience during both worship and fellowship hour. We decided we needed a new home, with more room to welcome all who God brings to us.
We did research, talked together, prayed together, and finally all agreed to find a central location that would accomodate all of us as well as possible, and be available to people all across the Triad. After long searching, we found and unanimously voted to purchase land in Kernersville, in an excellent central Triad location. Through personal donations, fundraising efforts and assistance from the Diocese, the land has been fully paid off! We then mounted a successful Capital Campaign (please see our Raising the Cross website!), and we are expecting to begin building our new temple in 2018!
Our New Home will be Central in the Triad:
1320 Masten Drive in Kernersville.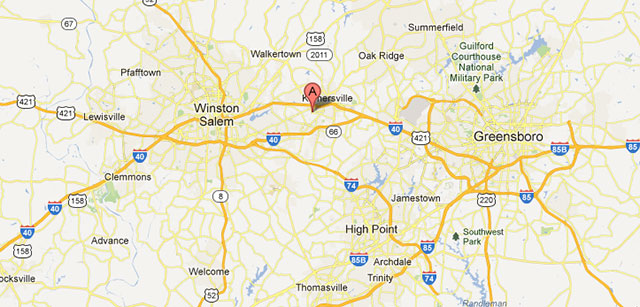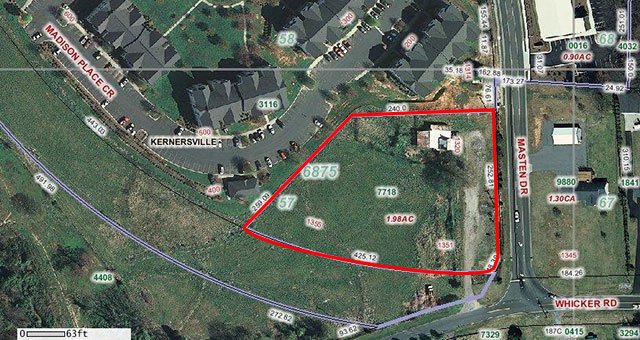 Project Description
Our goal is to build both church and fellowship hall at the same time, so that we will be able to enjoy a full parish life in the new facilities as soon as they are built. The proposed church will accommodate 250 worshippers, and its design will reflect the breadth of Orthodox heritage reflected in our diverse membership. The fellowship hall will feature sit-down dining for 200 people, along with restrooms, classrooms, an office, and a kitchen suitable for shared community meals and events. The new interior spaces will include essential furnishings and equipment, with opportunities in future years to add iconography. Outside, we hope to build a fenced playground, along with parking and landscaping which enhance the property's accessibility and beauty.